Payroll Management is a process of administration of a company's employee's financial records. It is an important compliance for any business and the process would involve a complete cycle of transactions ranging from running payroll to filing Tax forms.
ADP Vista HCM(SM) is built on the Cloud by Global Experts in Human Capital Management Solutions. We are official partners with ADP for sharing the above payroll platform.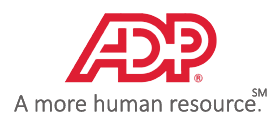 ---
The advantages of using ADP Vista HCM(SM) are as follows:
Robust and scalable payroll solution for small, mid-sized and large companies.
Hosted on the cloud with multi-tenant application architecture and a unique provision to have a dedicated database for each client.
Highly configurable system with a built-in rule engine that can accommodate complex payroll logic.
Global security standards and best practices with latest industry recognized security certifications including
ISO 27001:2013 and ISAE 3402.
Integrates with other business solutions & ERP by using intelligent adapters.
Single vendor advantage - A single platform that offers Payroll, ESS, Time and Attendance, and Absence Management.
An intuitive and responsive Employee Self-Service portal for employees to view pay slip/tax slip, declare investments, reimburse claims, manage leave and time and attendance.
Easy report generation - 100+ standard and custom reports that provides consistent insights into your payroll and employee.
---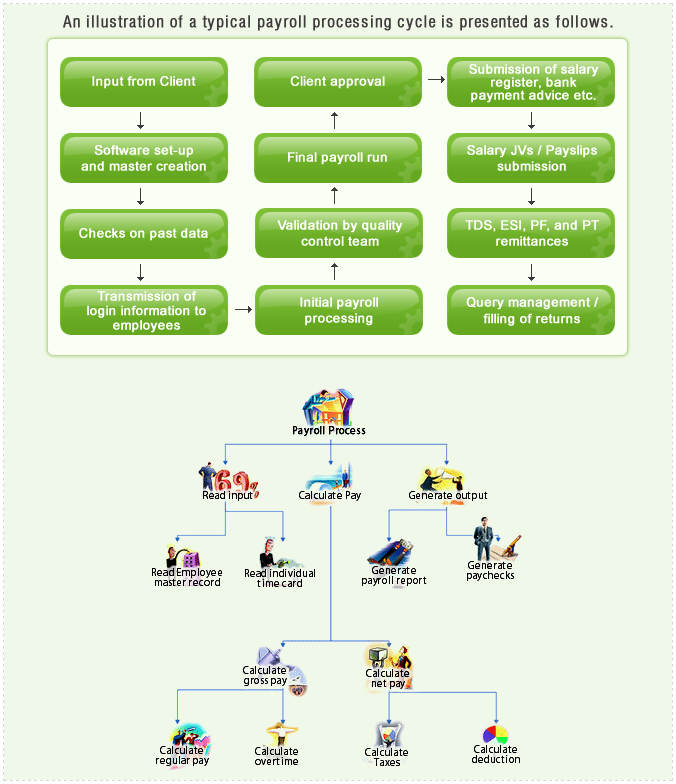 ---
A few reasons to outsource your payroll
Eliminate non-value added activities and spend more time on critical and core functions.
Payroll processing is a time-consuming process. Outsourcing payroll can free up staff time to pursue more important value-added and revenue-generating activities.
Most business owners and controllers don't have time to keep up with constantly changing regulations, withholding rates, and government forms. By outsourcing payroll, a small business can take advantage of expertise that was previously available only to big companies.
Using an outside service provider eliminates the business from risk of employee turnover.
To ensure that payments, TDS filings and other functions are completed correctly and on time.
To avail the services of the experts in the field.
To minimise cost
---
In Payroll processing we…
Collect, create, process and generate data of all the defined frequencies (daily, weekly, monthly) and defined pay types (overtime, shift allowance, holiday payment)
Manage new joiners and leavers data and their respective master records.
Furnish standard reports plus any agreed customised reports
Provide Individual Payslips and Bank transfer statements
Provide Form-16 data for preparing tax returns
Help in filing various returns and compliance matters
File on-line all relevant year-end returns if needed

---

Generate the below reports

Monthly Pay slips
Bank wise payment statement
Provident Fund
ESIC
TDS as per Income Tax Act
State wise Profession Tax
Employee wise variance analysis report
Leave tracking
Advances management and tracking
Any other reports as desired.
GET IN TOUCH